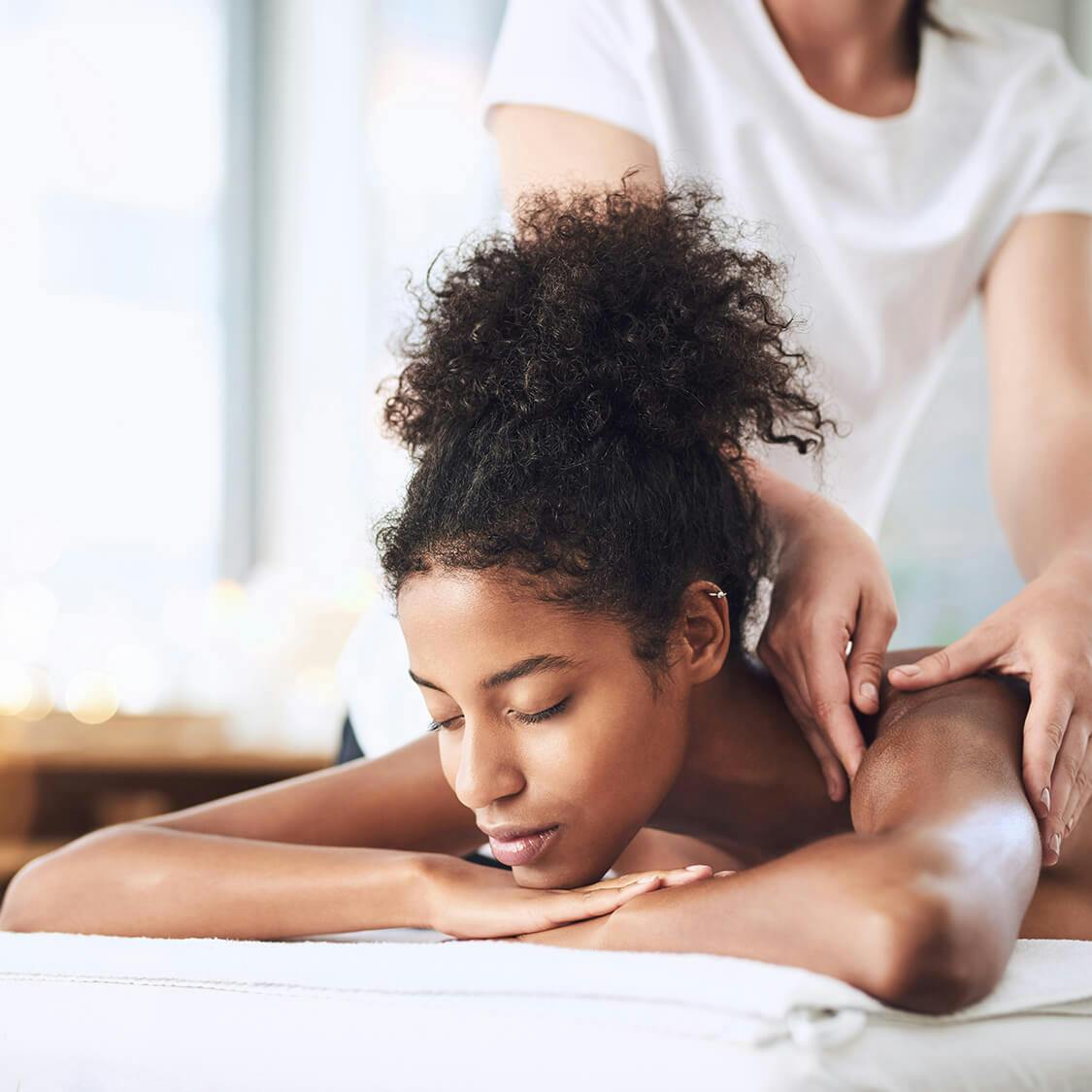 Targeted Massage (30 Min)
This is a specialized massage for the individual who wants a targeted treatment. Whether it is your neck, shoulders, or low back, this massage will work the area of focus and help relieve any pain or pressure.
Swedish Massage (60/90 Min)
Swedish massage is beneficial for increasing the level of oxygen in the blood, decreasing muscle toxins, improving circulation and flexibility while easing tension. The light to medium pressure promotes relation and helps relieve stress and pain
Deep Tissue Massage (60/90 Min)
Deep Tissue is like the Swedish massage, but the technique focuses on the deepest layer of muscles to target knots and release chronic muscle tension. Deep tissue reduces stress hormone levels and heart rate while boosting mood and relaxation.
Aromatherapy (60/90 Min)
Aromatherapy uses essential oils to improve health, emotional wellbeing and restore balance to the body. This massage helps boost the immune system, improves blood circulation and reduces inflammation around the joints.
Prenatal Massage (60 Min)
Prenatal massage is customized to the needs of the expecting mother and helps relieve any pain or swollen areas on the body. This type of massage aids the circulatory and lymphatic systems, which keeps blood flowing to both the mother and the baby.
Disclaimer: ** 90-minutes gives the therapist more time to work the muscle tissue and achieve better results.