Nothing is more depressing than watching your skin lose its firm, youthful quality, become loose, and begin to sag. As the years pass, jowls, lines and wrinkles develop, and your jawline loses its firm, beautiful definition. Thankfully, modern aesthetic technology allows us to resolve these conditions in the most beautiful way. Imagine yourself looking years younger, with loose skin restored to a firm, supple quality – no surgery required.
Step One
A customized skincare regimen to keep you glowing. Caring for your skin can help you maintain firmer skin far longer than nature may allow. We offer custom skincare treatments to help you keep your skin healthy, resilient, and soft.
Step Two
Anti-aging treatments. If your skin has become loose, you don't have to live with it. With the help of our skincare professionals at Skin Matrx, we can restore a firmer, more supple quality to your skin. What's right for you? Let us evaluate your skin and advise you of what treatment will be best for you.
Step Three
Maintenance. Once your skin is restored through one of our advanced anti-aging treatments, you want it to last as long as possible. We ensure you know exactly how to care for your skin so your results last.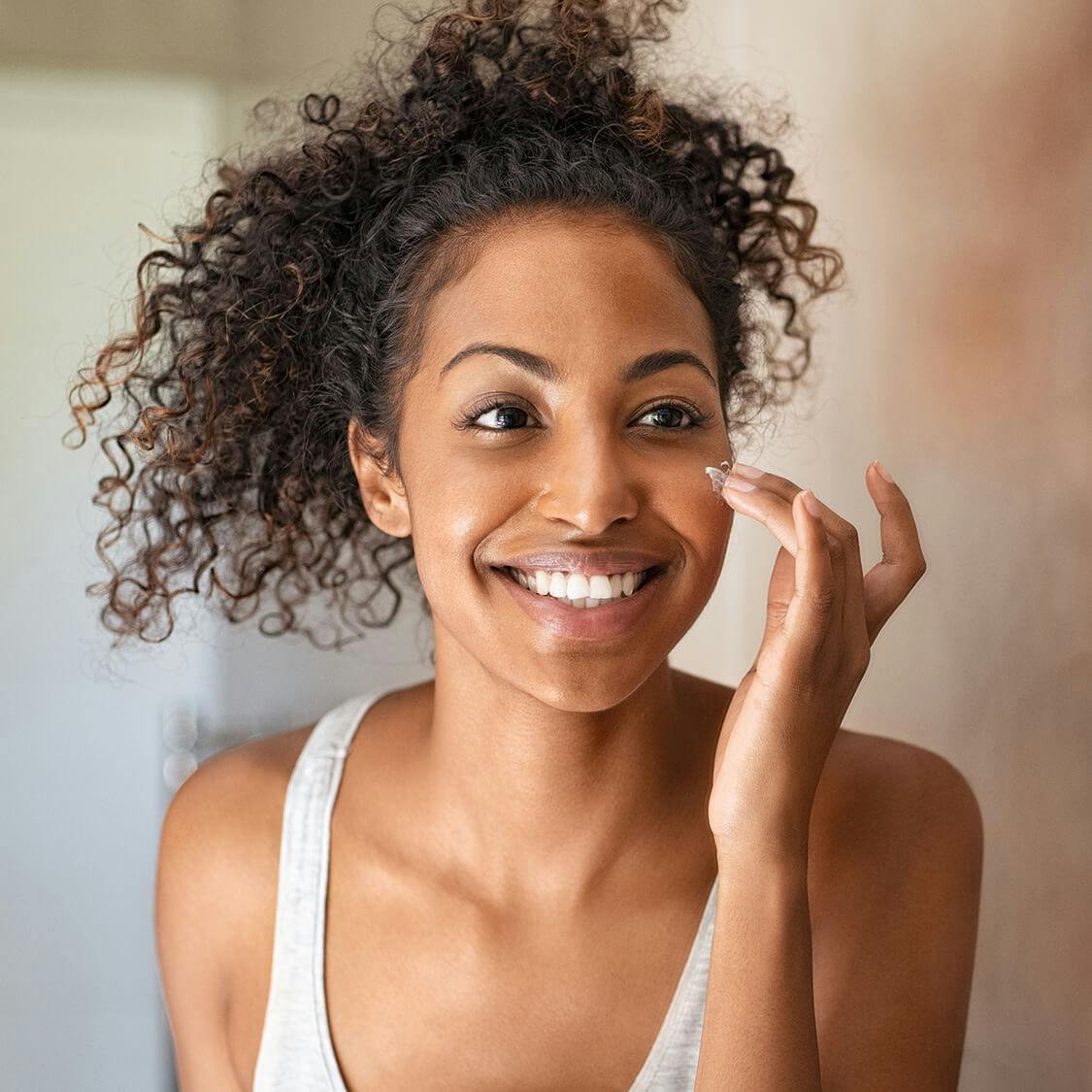 How to treat loose skin: What's right for you?
If you are tired of seeing your skin looking older, loose, and sagging, at Skin MatRX, we have an array of skin-restoring treatments that produce almost miraculous changes in your skin quality. Meet with us at our private, luxury clinic in Burbank so we can evaluate your skin condition and advise you about the best treatment for you.
CO2 Laser Resurfacing
CO2 laser resurfacing can help you have tighter, firmer skin in a single treatment. The laser energy triggers natural skin regeneration, for thicker, more resilient skin by removing the topmost layer of skin. Your body responds by generating healthy, new skin cells with a more youthful quality.
Erbium Laser
The lines and creases associated with loose skin are dramatically improved with an Erbium laser treatment. This treatment offers some significant benefits, including faster recovery time and less discomfort than you could experience with an ablative laser treatment. The result? Smoother, firmer skin.
ClearLift Laser
This advanced laser treatment is a fractional, non-ablative system to rejuvenate your skin, causing it to become firmer, more youthful, and smoother.
Instalift/PDO Threading
For an instantaneous lift to treat loose skin, InstaLift can take years off your appearance in just minutes. This treatment has a long-term impact on skin quality, as the threads are slowly absorbed by your body, triggering natural collagen regeneration.
SkinPen Microneedling
This FDA-approved microneedling device creates micro-injuries in your skin surface, sending a signal to your skin to repair from within. Over the weeks following your treatment, your skin will become firmer, softer, and more supple.
Chemical Peels
The chemical formula applied to your skin will remove the outer layer of sun-damaged, aging skin to reveal fresh, youthful, firmer skin.
Morpheus8
Morpheus8 is a groundbreaking skin tightening procedure that combines the benefits of microneedling and radiofrequency energy. The device makes numerous micro-injuries on the skin's surface while heating up the skin's underlying layers to activate collagen production. Consequently, your skin feels tighter, smoother, and firmer.