Why CO2 Laser Treatment is the #1 Choice for Skin Matrx Skin Rejuvenation Experts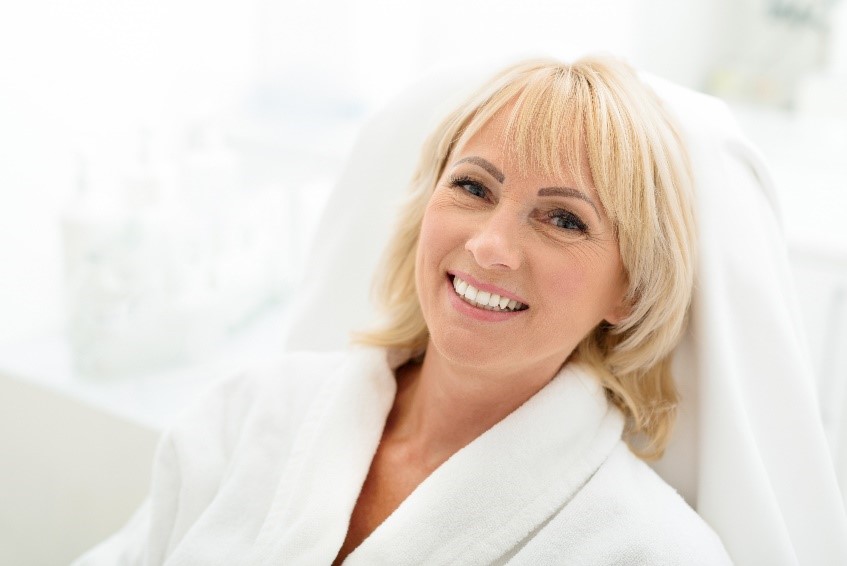 The CO2 laser treatment has seen a massive spike in popularity in
recent years and offers a wide range of benefits for happier, healthier skin. If
you've ever wondered whether this simple white peel is right for you, you've
come to the right place!
Here's what CO2 laser treatments can do:
Remove skin damage and brown lesions from sun exposure
Improve scars, fine lines, and wrinkles around the eyes and mouth
Revitalize skin texture and tone
Heal acne scars
Treat precancerous lesions (actinic keratosis)
Who makes the best candidate for this treatment?
The best candidates have fair or light skin – unfortunately, this treatment will not work for clients with darker skin. Some may need a pre-treatment (such as Hydroquinone, which can lighten dark patches on the skin) to aid in the results.
What can I expect during this treatment?
The CO2 laser is very flexible and has multiple settings, from mild to intense, so we can customize your treatment to match your needs. Because we want you to be comfortable, we can provide local (or general) anesthesia to reduce discomfort if needed.
How many treatments will I need?
This depends on what we're working with. You may only need one, and you may need several. For example, if your wrinkles or acne scars are deep, you may need multiple treatments and recovery time will be longer.
Are there any new, advanced CO2 laser treatment technologies available?
At Skin Matrx, we use fractional CO2. This computer-generated method targets microscopic areas of skin and keeps surrounding areas intact, resulting in faster recovery times of 7 to 10 days (depending on the depth of treatment). This is a massive improvement from the older nonfractional CO2 treatment, which led to prolonged recovery (from several weeks to months) and prolonged redness that often lasted more than 6 months.
How does the CO2 laser treatment benefit overall skin health?
Over time, our skin's natural collagen levels are destroyed by sun, pollution, and the natural aging process, causing the skin to appear blotchy, uneven, unsmooth, and wrinkly. This is where the CO2 treatment comes in. The laser vaporizes the top layer of the skin and delivers light energy to deep skin layers where it stimulates collagen production. Collagen causes the skin to plump up, which fills in wrinkles and smooths out acne scars.
Is it worth it?
Absolutely! What's wonderful about the CO2 laser process is that even after you heal, the positive effects of your treatment continue to improve as time goes on. This treatment can also be combined with other procedures to help you achieve the beautiful skin you desire.
If you're interested in CO2 laser treatment, don't hesitate to get in touch with us. We'll gladly work with you to determine the best options for you and your skin!