The Customizable Benefits of Injectables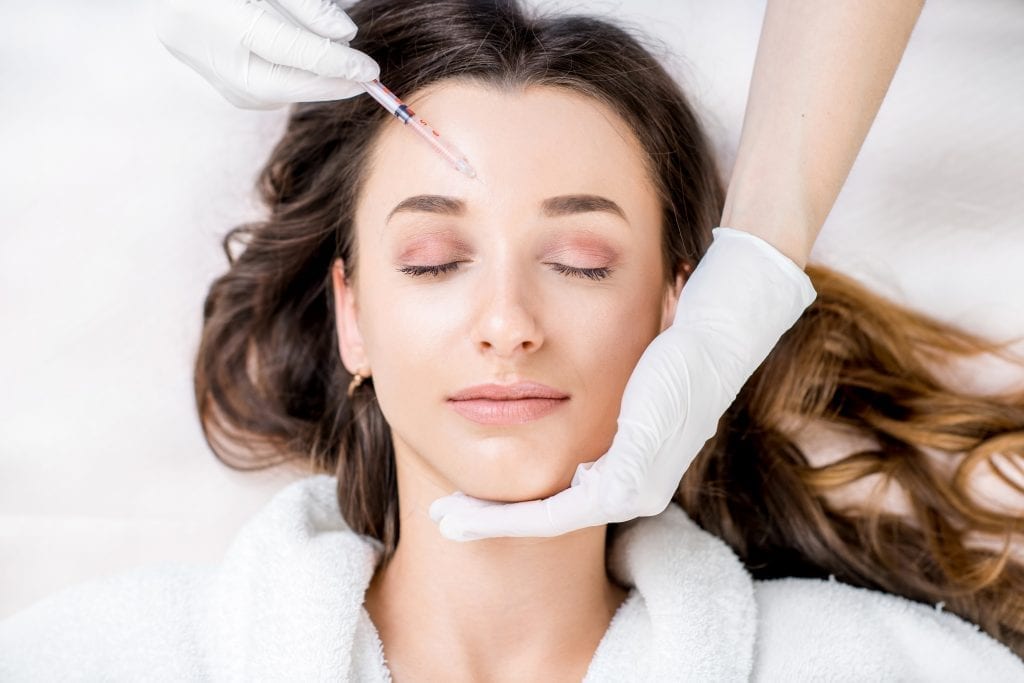 We all want to look our best, and that starts with having healthy, glowing skin -- especially on your face. When you think about it, your face is your calling card. It presents who you are to the world.
The good news is that we now have more options than ever to achieve healthy, good-looking skin and facial rejuvenation. At Skin Matrx, Dr. Blanka Orloff treats people on a one-to-one, patient-to-doctor basis, to personalize an approach that helps you achieve the look you desire.
"My hand-picked services and products are designed to integrate and promote wellness and beauty from the inside out, using the latest technologies.

"My staff and I are committed to using both our medical background and our skincare expertise to provide you with unmatched client care, a safe welcoming environment – and the best possible results."

- Dr. Blanka Orloff
The range of solutions includes customized treatments of injectables, like muscle relaxers and dermal fillers. Understandably, people have some questions about how the process works.
Answers to common questions about injectables:
What are my options?
Muscle relaxants like Dysport®, Botox®, Xeomin®, anddermal fillers such asRestylane® andRestylane® Lyft, are all injectables that can help you create a remarkably younger-looking face with little to no recovery time. With that said, the most critical aspect to a successful injection experience is the expertise and precision of your administrating doctor. At Skin Matrx, all injection procedures are performed by Dr. Blanka Orloff, who is both a Board Certified Anesthesiologist, deemed "The Injection Specialist" by her clients, and also a leader in the world of facial rejuvenation and skin revitalization. With her experience administering thousands of injections with dozens of leading products, Dr. Blanka treats patients with unmatched client care, a safe, welcoming environment, and the best possible results.
How do injectables work?
By relaxing facial muscles, Dysport®, Botox®, and Xeomin® reduce the number and severity of wrinkles. Dermal fillers, such as Restylane® and Restylane® Lyft, work by filling and plumping the underlying tissue beneath the skin to smooth out wrinkles and fine lines.
What can they do for me?
Muscle Relaxants can be used to treat:

Glabellar lines – those vertical lines between the eyebrows that make you look angry
Crow's feet – the wrinkles around the sides of your eyes
Acne breakouts on your forehead
Excessive sweating under your arms and hands
Migraine headaches
Injectables can also be used as a muscle relaxer to help you if you excessively grind your teeth at night
Dermal Fillers can:
Add volume and smooth out the deep creases that run from your nose to your mouth (called nasolabial folds or "laugh lines")
Plump thin lips and smooth out vertical lines around the edges of your lips
Augment your cheeks to enhance their shape, often restoring youthful fullness
Fill out depressions (hollows) under your eye area
Even out indented scars from acne or chicken pox
Increase volume by filling out gauntness in your lower cheek or temple area, which most often occurs due to fat pads shifting beneath the surface of skin
How long-lasting are the effects of the injectable?
Most muscle relaxing treatments last up to three to four months, while dermal fillers can last up to about six months to twelve months.
Which fillers are currently available?
There are many available, depending on your needs. Dr. Blanka will help you pick the filler that best suits you. Some include Juvederm®, Juvederm® XC, Belotero®, Restylane®, Restylane® Refyne, Restalyne® Lift and Voluma®.
I've
heard of Sculptra® Aesthetic. How does
that work?
Sculptra® is an injectable cosmetic
treatment that enables your own collagen and elastin to grow, naturally
replacing facial volume lost due to aging or illness or weight loss. It offers
a beautiful, gradual change in appearance over a period of several months. The
visible improvement can last up to two years. For these reasons, we highly
recommend the natural and long-lasting results of Sculptra® Aesthetic.
Want to know what's right for you personally? Click here to schedule a free consult with Dr. Blanka. She's happy to answer any questions you may have.