Imperfection-Banishing, Brightening & Beautifying: The Benefits of Skin Peels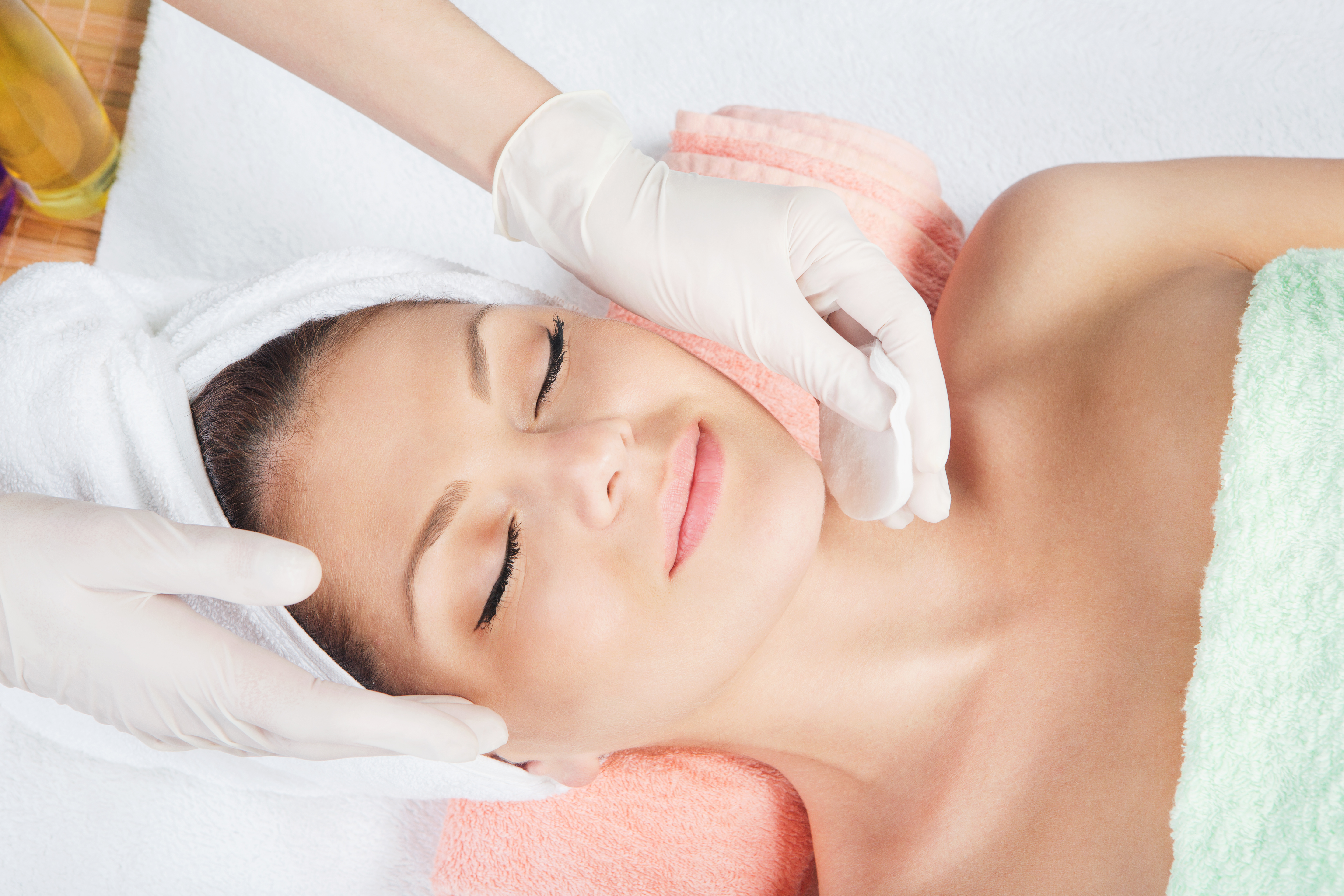 The idea of a professional peeling your skin might sound pretty intense, but don't let it intimidate you. Trust us: the process is quick and generally painless, and the benefits far outweigh any misgivings you might have!
A skin peel uses chemical substances to reduce fine lines, rejuvenate and hydrate skin, and remove dead skin layers to reveal the healthy, beautiful skin hiding underneath. To ease your mind, we're laying out the seven types of skin peels offered here at Skin Matrx – as well as the mind-blowing effects they'll have on your complexion.
Five Types of Skin Peels
Jessner Peel
First formulated over 100 years ago, this peel reduces dark patches and age spots, evens out skin tone, smooths wrinkles and reduces the appearance of acne scars. A recent study found that it can even be used to treat melasma (skin discoloration) and pigment imperfections in darker skin.
Glycolic Peel
This alpha hydroxy acid is one of the mildest acids that can be used on the skin and totally transforms the complexion's tone and texture. It treats acne, scars, sun spots, fine lines and even hyperpigmentation by gently exfoliating the upper layer of the skin. Added bonus: the products you already use can better penetrate your skin after a glycolic treatment!
Salicylic Peel
Many skin types can benefit from this fairly gentle peel's deep exfoliation of the surface skin layers, but this peel is particularly good at unclogging and minimizing pores (read: treating acne and blackheads). It can also help soften fine lines, brighten complexion, and fade dark spots.
Mandelic Peel
Add this to your list of beloved alpha hydroxy acids! Ideal for brightening the skin, improving skin texture and clearing pores, mandelic acid is an excellent choice for super-sensitive skin (it doesn't penetrate as deeply as glycolic and salicylic acid).
Lactic Peel
Despite its milder nature, the anti-aging properties of lactic acid can't be denied. After several treatments, it'll improve the look of fine lines, wrinkles, and skin tone – not to mention it'll leave your skin glowing, silky-soft and hyper-hydrated.
Reve Peel
This true medium-depth peel blends the highest concentration of acids possible with an essential oil delivery system that reduces irritation and the risk of complications. It powerfully penetrates the dermis, stimulates collagen and elastin reproduction and delivers significantly superior results.
TCA Peel
Our strongest peel provides dramatic results in treatment of fine lines, deep lines, and lightening pigmentation from sun damage or acne scars. This peel is for those who can afford downtime, as most will be in a state of sensitivity and peeling for 1-2 weeks.
What to Expect During a Skin Peel
Your complete treatment will take between 30 and 45 minutes. The actual application procedure takes approximately 20 minutes, leaving ample time to address any questions you might have and to discuss your post-peel care.
While pain tolerance varies from patient to patient, tingling or burning sensations are expected (and totally normal) during the treatment. A handheld fan can be used during the procedure to minimize discomfort, which usually subsides within a few minutes depending on the level of peel administered.
What to Expect Post-Treatment
How your skin looks post-treatment will depend on which peel you choose, but you can expect mild to moderate redness after any type of chemical peel procedure.
To protect your skin post-peel, take extra precautions to use a broad-spectrum sunscreen with an SPF of 30 or higher and limit sun exposure for at least one week. You can resume your regular skincare routine after you've completely finished peeling.
Results
You'll notice an improvement in the appearance of overall skin condition, diminishment in the appearance of fine lines and wrinkles, smoothness of skin texture, more even skin color, and improved skin clarity. Depending on the level of peeling, three to six additional treatments may be recommended. A medium/deep peel won't require this many treatments.
Ready for better, brighter skin? We'll help you decide which peel is best for you. Click here to peruse our FAQ, or contact us today to schedule your initial consultation!