How to Optimize Your Beauty Care for Long-Lasting Results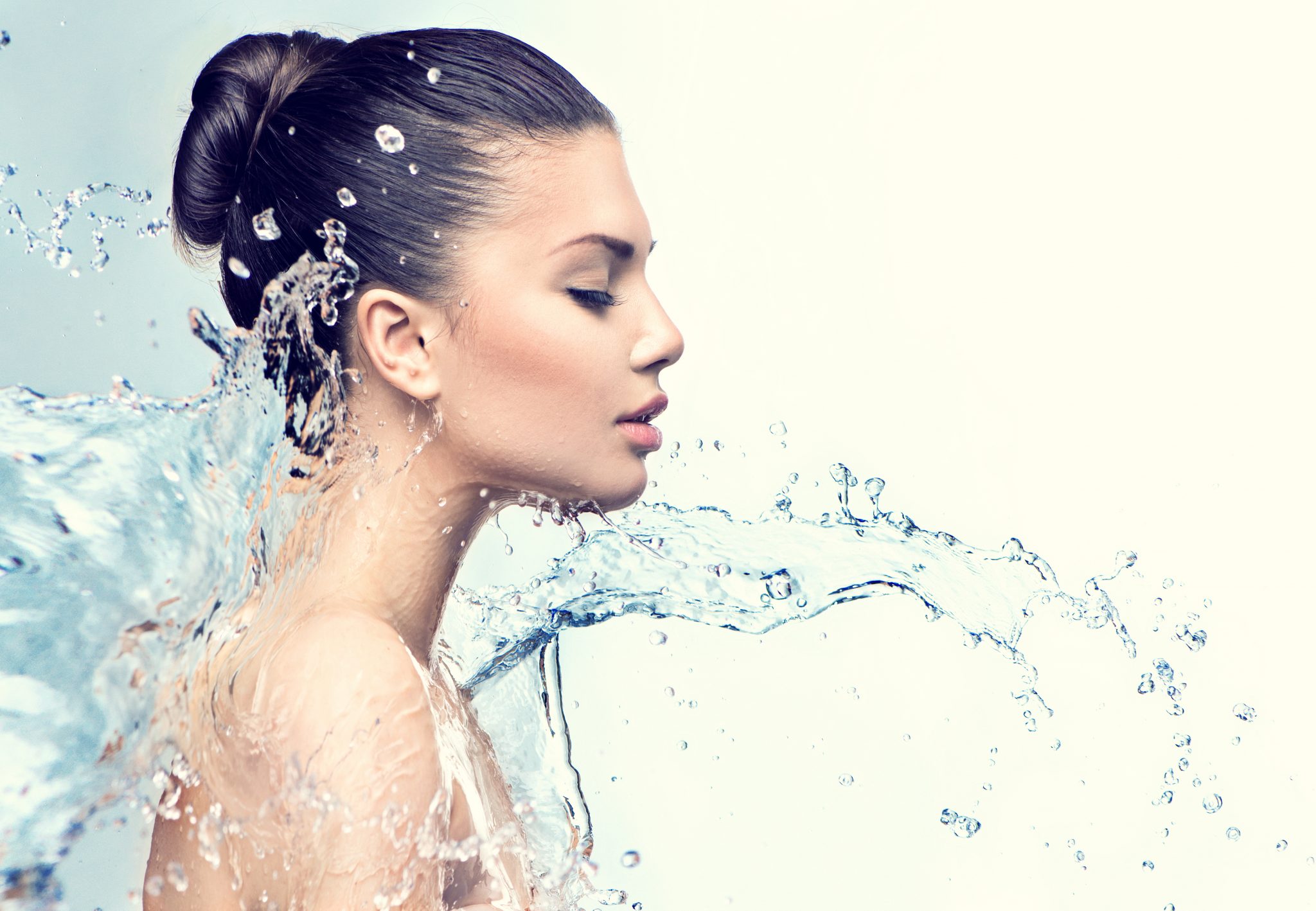 Getting your beauty routine right doesn't have to be a chore! Just rely on Skin Matrx and Dr. Blanka.
Sure, you could go through the product-hunting process - sorting through online reviews, reading countless "best of" lists, asking friends for recommendations, and shelling out for stuff you don't know will work. If you want to, that is an alternative.
But for the rest of us, there's a better way!
Dr. Blanka and Skin Matrx have done the heavy lifting for the rest of us. We now carry three product lines we completely support: GM Collin, SkinMedica, and – our newest addition – SkinCeuticals, a clinical skincare line founded in 1994 by Dr. Sheldon Pinnell (a dermatologist, professor, and skincare chemist). SkinCeuticals, and our other product lines, can be used in conjunction with Botox®, fillers, and after facials to help you maintain that spa-day glow from the comfort of your own home.
"Each product line has its own significant 'claim to fame' product that interested us," says Skin Matrx's Dr. Blanka, "We slowly learned more about the additional products and loved them as we tried them." For example, SkinMedica is known for its TNS Essential Serum, which is a dual-pump anti-aging serum and cream in one, GM Collin is known for its Antioxidant Vitamin C 10% and 20%, and SkinCeuticals is known for its Vitamin C products. We offer a variety of products from each line targeting anti-aging, acne, hydration, correction for pigmentation, rosacea…basically, we've got something for everyone.
Here's the low-down on Dr. Blanka's top picks from each line:
SkinCeuticals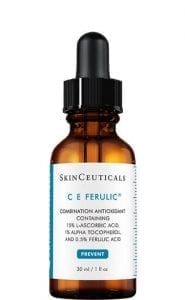 The reviews for this patented daytime Vitamin C serum speak for themselves. "I have seen immediate results in skin texture and tone," says one Minnesota customer, "It is working like magic for my discoloration and other aging skin concerns.
Skin Types: Dry, Normal, Sensitive
Skin Condition: Sensitized, Dehydrated, Discolorations, Aging
Price: $166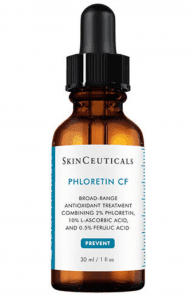 Almost too busy to wash your face? You'll love this paraben-, fragrance-, and dye-free vitamin C serum. Like many SkinCeuticals serums, it remains effective for a minimum of 72 hours once absorbed. To quote one mom of three: "What did I do before this?!?"
Skin Types: Normal, Oily, Combination
Skin Condition: Discolorations, Acne, Aging
Price: $166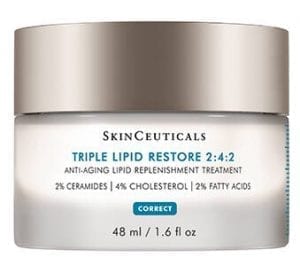 This anti-aging cream helps restore your skin's external barrier and supports natural self-repair, improving texture, fullness, and radiance. "It is absolutely wonderful after any kind of facial treatment," notes one fan from Tennessee.
Skin Types: Dry, Normal, Oily, Combination, Sensitive
Skin Condition: Dehydrated, Aging
Price: $128
SkinMedica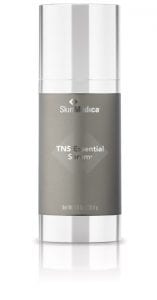 Need to travel light? This all-in-one skin rejuvenating treatment improves the appearance of fine lines, wrinkles, skin tone and texture, and – bonus – at 1 oz, it's TSA-friendly!
Skin Types: All
Price: $281

A beach babe's best friend, this revolutionary tinted sunscreen uses potent antioxidants to defend against harmful infrared rays while reducing the appearance of fine lines and wrinkles. This amazing sunscreen also comes untinted.
Skin Types: All
SPF: 34
Price: $68
GM Collin
Intense Moisture Serum
Scheduled for a chemical peel or laser resurfacing? We highly recommend this gentle, hypoallergenic product for rehydrating post-treatment. It's specifically formulated to diminish redness, replenish the skin's natural moisture barrier and visibly firm the skin via the wonder of hydration.
To achieve undeniably enviable skin, pair your Botox® and filler with one (or all!) of the at-home anti-aging or hyaluronic acid-based hydration products mentioned above. Keeping the skin hydrated helps to minimize the appearance of fine lines and wrinkles, so products such as HA5 (offered by SkinMedica) and TNS Essential Serum, and Triple Lipid Restore 2:4:2 (both offered by SkinMedica) will help to prolong the effects of fillers – and keep your skin healthy and beautiful when you're most exposed this summer!