How to Look & Feel Your Best this Summer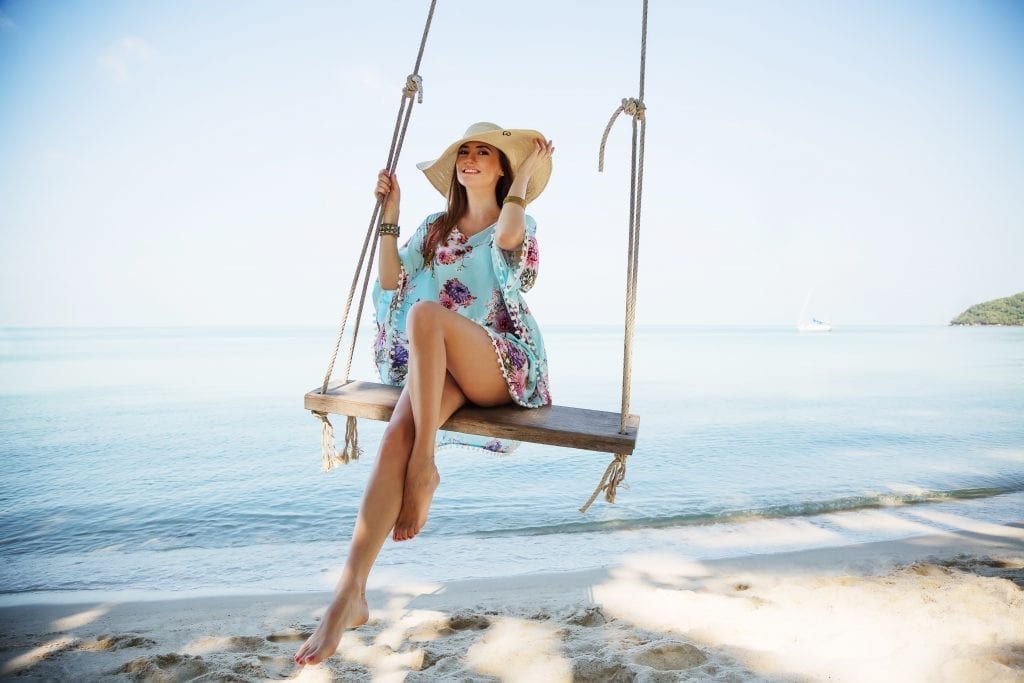 The days are longer, the layers are fewer, and warm weather is coaxing you outside. That's right -- summer's coming! During this impending season of short shorts and teeny bikinis, we could all use an extra confidence boost before hitting the beach (no matter how much time we spent in the gym this winter). And that's where Skin Matrx comes in. We guarantee these simple treatments will have you feeling just as fabulous as you look!
JuVaShape™: Face & Body
Why are our clients so obsessed with JuVaShape™? We'll give one great reason: there's virtually no pain or downtime! Available for both face and body, this non-invasive skin-tightening procedure uses cutting-edge radio frequency technology to deliver heat therapy to different tissue depths within the precise, targeted treatment area. This increases collagen production, which smooths and contours loose, wrinkled or dimpled skin. Improved circulation helps to decrease fluid retention and lessen unwanted volume. JuVaShape™ is perfect for those who are beginning to experience the sagging skin that naturally accompanies aging. Results last an average of 1-3 years. More questions? Check our FAQ page!
• Slimfit Wellness & Infrared Sauna Cocoon Therapy
Cocoon Therapy sounds super cute, but there's serious science behind it. The Cocoon creates a healing environment that provides stress relief, detoxification, slimming calorie-burning effects, and an overall sense of well-being by employing the following:

Five Self-Automated Programs
Dry Heat System
Infrared Therapy
Dual Wave, Full Body Vibe Massage
Aromatherapy
Cool Face Air System
Ergonomic Contour Bed with Soft Cushion pillow
Tourmaline, Jade and Germanium Stones
Easy-to-use controls which allow you to personalize all aspects of the experience.
Oh, and did we mention it's ridiculously relaxing?

Laser Hair Removal
Summer is great, but it presents a unique set of struggles – namely, keeping rogue hairs in line! For many, that's come to mean constant shaving and battling razor bumps or wincing through waxes and enduring ingrown hairs. But there's a way better way: laser hair removal. One of the most popular cosmetic procedures, it offers a faster, less painful, and permanent solution for unwanted hair growth on the face and body. How does it work? A specialized laser delivers light energy to the targeted area and gently eliminates the hair follicle while preserving the skin. Hair removal treatments are performed in a series – usually 5-7 treatments spaced 4-8 weeks apart. Each session can last from 15 minutes to several hours, depending on the number of areas covered. Check out our FAQ here!
• Botox®
A quick, non-surgical treatment, Botox® is most often injected around the forehead and eyes to relax the muscle movements that result in wrinkles. You can expect to be in and out of the office within 30 minutes, leaving you free to laugh it up (and sometimes squint) in the sun without worrying about crow's feet or frown lines! Results will last from 3-4 months.
• Sculptra®
Sculptra® is an injectable cosmetic treatment that stimulates your existing collagen and increases elastin, generating the replacement of facial volume lost due to aging or weight loss. While not an overnight miracle, it offers a gradual, subtly beautiful change in appearance over a period of several months – and the visible improvement can last up to two years. For these reasons, we highly recommend the natural and long-lasting results of Sculptra® Aesthetic.
Have more questions? Want more recommendations? Feel free to contact us – we'll happily help you achieve your very best summer self!